Dental Implants Near You
Not only do missing teeth cause oral health problems, but they also cause individuals to feel self-conscious about their smile. A dental implant is a replacement tooth that looks, feels and functions the same way a natural tooth does. As a matter of fact, dental implants are virtually indistinguishable from natural teeth, in terms of aesthetics and function.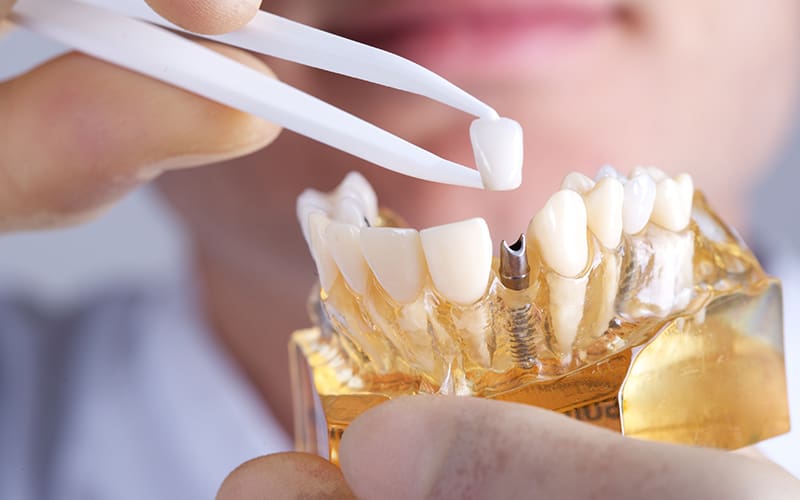 A Long-Term Solution for Missing Teeth
Dental implants in Livonia, MI 48152 consist of titanium anchors, that are surgically placed into the jawbone, beneath the gum line. A dental implant near you replaces the root of the tooth where the natural tooth previously resided. The titanium anchors integrate with the jawbone; this union forms a strong foundation for the replacement teeth. When the integration process is completed, small metal posts are placed on the anchors, to attach the replacement teeth. The dental implant process takes several months to complete. Patients are required to visit their dentist multiple times during and after the procedure.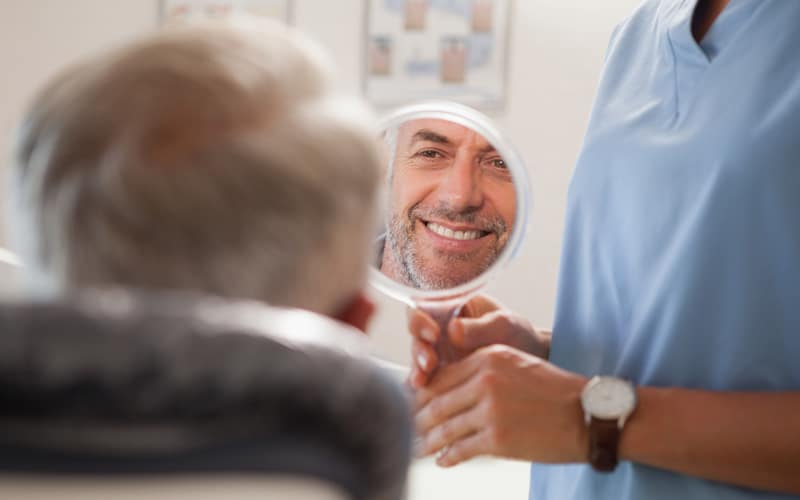 Candidacy and Advantages
To qualify as a candidate for dental implants, the patient must have healthy gums, adequate bone to support dental implants and good oral health. Missing teeth cause the jawbone to shrink as there is a lack of stimulation, this result in premature aging. However, dental implants prevent bone loss caused by missing teeth because they become integrated into the bone itself.
Dental implants are an alternative to dental bridges and dentures. Unlike dentures, dental implants are permanent teeth replacements and while they do cost more initially, they are longer-lasting and more cost-effective in the long run. An advantage of dental implants is that they provide patients with the ability to eat and speak naturally.
Are you interested in dental implants in Livonia, MI 48152? Contact our dental office today to schedule your appointment for dental implants near you. Our dentist would be happy to help you.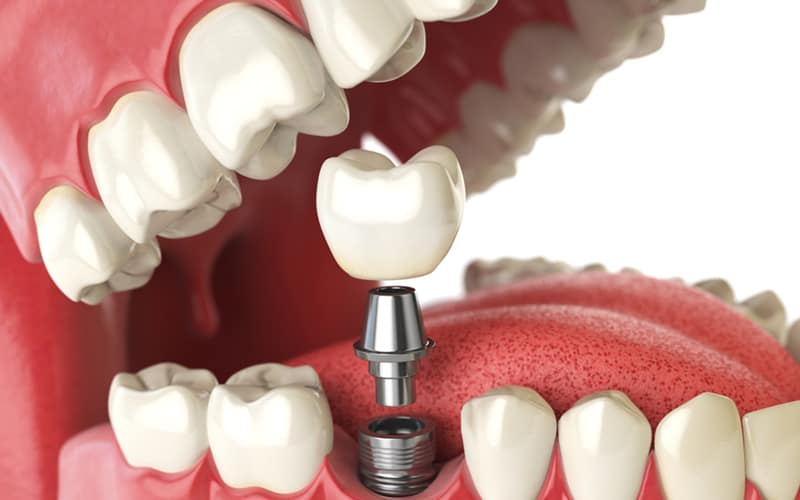 Dental Implant Near You: Step-By-Step Procedure
The medical-grade titanium post is surgically attached into the jawbone
The implant integrates with jawbone over the course of 6 to 24 weeks
To prepare for the implant, a small cup is placed over the post
A temporary attachment is placed and a mold is taken which is sent off to the dental lab
The custom tooth is placed on the implant once it is fabricated
Today, dental implants near you offer a cosmetic dentistry solution for dental issues that are difficult or impossible to fix.
After the dental implant placement is completed, patients can use their new teeth normally. Caring for dental implants is easy because patients can brush and floss just as they naturally would. Note, artificial teeth must be cared for properly to prevent bacteria buildup and decay.